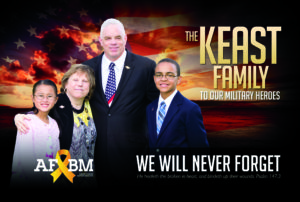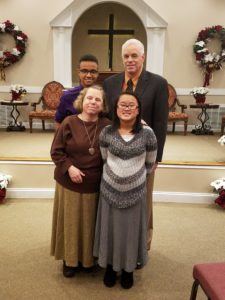 Our Goals
Goals
Accomplished :
1 Passed background check to be a volunteer chaplain at the Ft Bragg, Womack Army Hospital to assist in visiting injury soldiers, vets and family members.  Currently making visits once a week
2 Attending various weekly studies at military units to lend support and fill in when possible for absent chaplains and ministers.
3 Received permission to display PTSD tracts at nine (9) separate medical clinic facilities in and around Ft Bragg.
4 Using previous Army position as chaplain to volunteer with Civil Air Patrol as chaplain at Goldsboro's Seymour Johnson AFB.  Attending 4 weekly meetings each month teaching Character Develop to about 10 teens each week as well as a weekly scripture and prayer to start each meeting.
5 Beginning a Wounded Spirits class at the Hospital chaplains conference room 1 day a week.
6 Sunday School teacher at my field church location of Peoples Baptist Church in Fayetteville.  Also, men's group leader at Reformers Unanimous Friday night meeting.
7 Attending Ft Bragg Chaplain meeting once a month keeping up with the last news and needs of the Ft Bragg, and chaplains stationed there.  Face recognition  opportunities to get unit invitations
Looking to Accomplish:
1 To reach out to the estimated 365,000 servicemembers and veterans with PTSD with the gospel through retreats, barrack visitation, radio ministry via internet, and other means that the Lord opens to us.
2 We seek to expand our ministry in the days and years ahead to reach out to other Bible believing churches near military installations and near those veterans who have settled in their area that realize their need for PTSD relief and want God to help them.
3. Outreach to veterans homes, VFW, and military recruiters in Fayetteville.
4.  Completing my Doctor of Ministry degree by end of Fall term 2018.